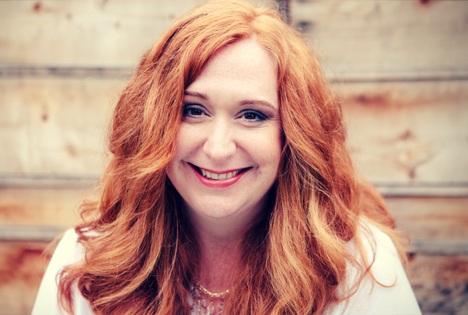 I'm lucky enough to love what I do for a living and enjoy every day I have the opportunity to work with clients. Connecting with people on a personal level is important to me, and I feel honored by my clients' willingness to share their lives and put their trust in me.
As the Owner and Clinical Director of Fremont Counseling Services my mission is to help the community have healthier relationships and have better overall quality of life.
My goal is to empower clients so they can live their best life. I do this by offering a caring, non-judgmental space for clients to explore what is distressing them. I help clients recognize the patterns in their behavior and/or communication styles that cause difficulty in their relationships or their life, in general.
My education and experience working with hundreds of clients and parents provides the skills I need to effectively work with clients on communication patterns, stress and coping strategies, discipline structure (for parenting classes), and self-care.
Who I work with:
Adults that are anxious and/or depressed

Pregnant women or postpartum women

Women with fertility issues

Women who have suffered a miscarriage

Adults with chronic stress, anger or overwhelm

Couples dealing with infidelity

Couples disconnected after having kids

Couples with high conflict or resentment

Couples with family conflict

Couples struggling with infertility

Couples having difficulty communicating with each other
Education and Experience
I received my Master's in Counseling Psychology from Santa Clara University, and I'm a licensed Marriage and Family Therapist, #MFC49614. I became a certified domestic violence counselor in 2005 and a certified crisis counselor in 2008. I also have the following professional affiliations:
-California Association of Marriage and Family Therapists (CAMFT)
-Santa Clara Valley Chapter of CAMFT
-East Bay Chapter of CAMFT
I love to provide the following types of services for clients:
Prenatal and Postpartum Care

Workshops, Seminars and Retreats

Group Therapy and Support

Couples with Infidelity, Disconnection, High Conflict

Adult Families
Examples of Previous Work
Group Psychotherapy
Center for Healthy Development (CHD) – Parenting Classes

Peace-it-together –
Teenage Domestic Violence Offender Groups

Santa Clara University –
Student Groups

Santa Clara County –
Pre-Treatment Groups
Individual and Couples Psychotherapy
CHD – Individual Adults, Children, Adolescents, Couples and Co-parenting

Evergreen Valley College – Individual Adults and Adolescents

Teen and Family Counseling Center – Individual Adults, Children, Adolescents, Couples and Co-parenting

Redwood Middle School – Children and Adolescents

Santa Clara County – Suicide and Crisis Department – Individuals who've lost a loved one to suicide, Crisis Hotline
Community Outreach Classes Taught
Anger Management Skills – For Clients

Teaching Anger Management Skills – For Therapists

Suicide and Crisis Response and Prevention

Domestic Violence Considerations w/Clients

Superwoman Sucks – Why not even Martha Stewart can live up to Martha Stewart. How our expectations and beliefs can get in the way of our happiness.
Amber is not accepting new clients at this time.